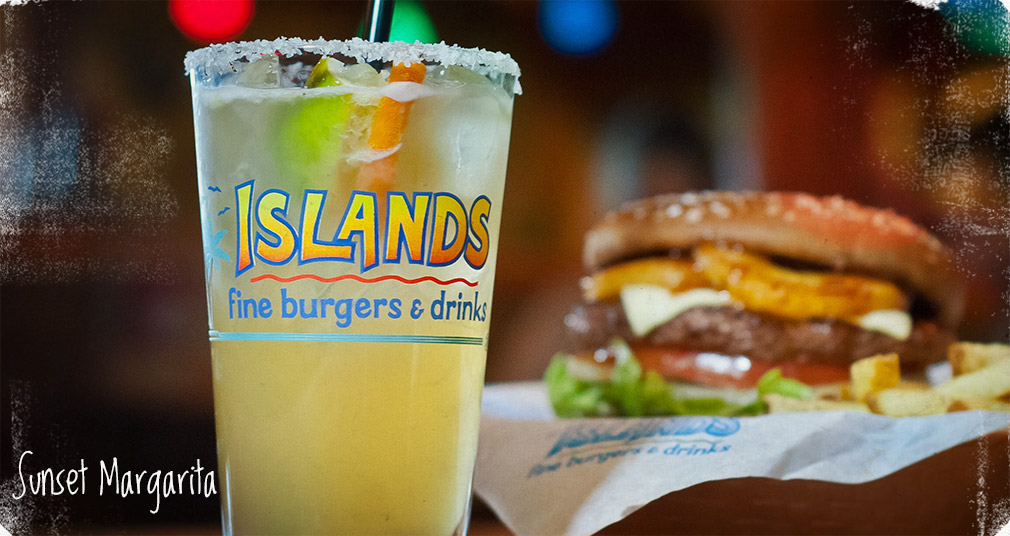 Cocktails
It's the never-ending summer and that thirst isn't going to quench itself.
Full Bar Available!
Margaritas
Rocks, Frozen or Frozen Strawberry featuring Sauza Gold Tequila.
Sunset Margarita
On the rocks w/Tequila Cazadores,® Grand Marnier, fresh squeezed lime & orange w/sweet & sour.
Margarita Lite
On the rocks w/Patrón Silver Tequila, organic agave nectar, freshly squeezed lime juice & triple sec. Great taste & fewer calories!
Mangorita®
A frozen mango flavored margarita w/Sauza Gold Tequila.
Mai Tai
Dark rum, pineapple & orange juices, sweet & sour, orgeat syrup, grenadine & a float of Myers's Rum.
Craft Beer
There's nothing better than a great burger and beer. Each one of our restaurants has carefully chosen beers to pair perfectly with our burgers. Our selection includes IPAs, Hefeweizens, Brown Ales and other seasonal brews. Ask your server what we're currently pouring.
Domestic Beer
Varies by location. Visit your local restaurant for the lineup.
Chardonnay
Copper Ridge
Kendall-Jackson
Irony
Sauvignon Blanc
Chateau Ste. Michelle
Cabernet Sauvignon
Copper Ridge
Greystone
William Hill
Bubbles
LA Marca Prosecco
Wycliff Brut California Champagne
Hard Seltzers
White Claws Black Cherry
White Claws Mango