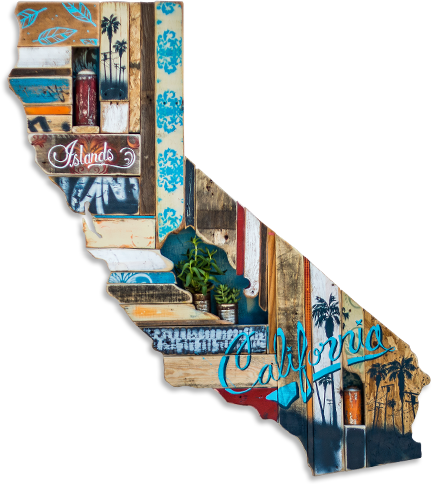 Open for Dine-In
Carmel Mountain
Islands Restaurant Carmel Mountain, San Diego
Visit our Carmel Mountain Islands Restaurant located in the Costco Shopping Center just east of the 15 on Carmel Mountain Road.
Our Specialties
A huge patio is a great spot to experience the best burgers, specialty drinks and cold beer in San Diego. The bar offers great TVs for watching your favorite sports. Join us for happy hour specials on wine, beer, appetizers and cocktails weekdays from 3pm to 6:30pm.
See below for directions, hours and to place an order!
DIRECT DELIVERY NOW AVAILABLE!
Paradise is only a phone call away! Skip third-party delivery and let us take care of you!
FREE DELIVERY ON ORDERS OVER $25, within 5 miles. So, let us do the cooking and driving, and order Islands direct delivery for your next meal!
Call for availability! Currently available by phone order only. For deliveries less than $25, or if they are outside of the 5-mile radius (no more than 10-miles), a $5 delivery fee will be applied. Direct delivery is exclusive to the following locations: Huntington Beach, Riverside, Torrance, Carmel Mountain & Anaheim Hills.
Location
12224 Carmel Mountain Road
San Diego, CA 92128
Phone:
858-485-8075
Hours
Mon - Sun 11AM - 9PM