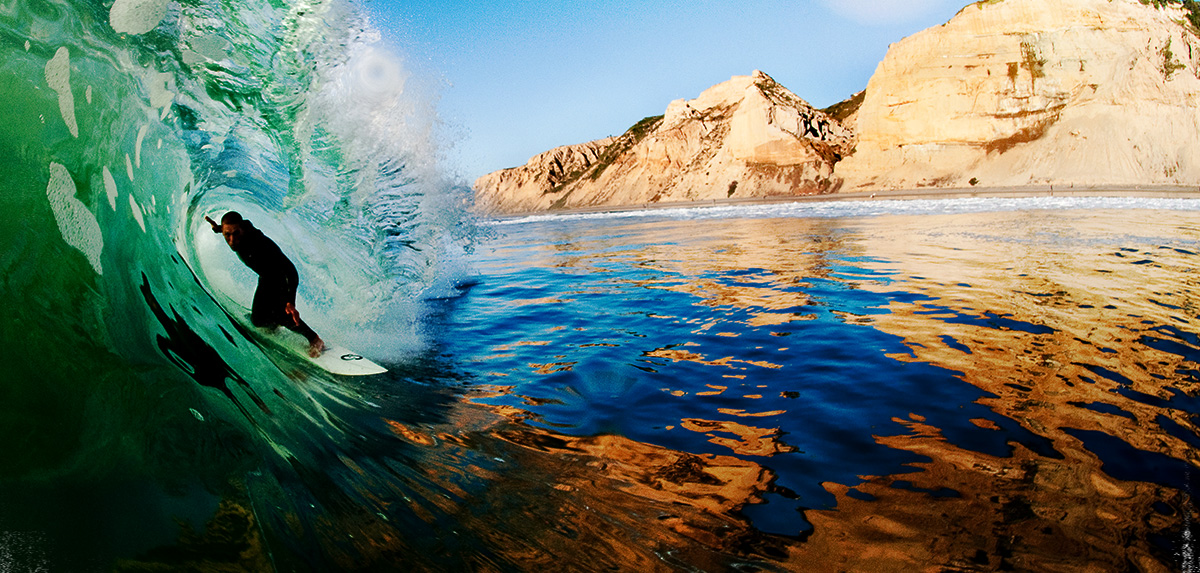 PRIVACY POLICY
Islands Restaurants, L.P., ("ISLANDS") is committed to respecting and protecting the privacy of visitors to our <islandsrestaurants.com> Web site ("our Site") as well as the privacy of users of our Site. As part of our commitment to protecting your privacy online, we have written this policy to help you understand how we gather information about users of our Site, how we use the information we gather and what steps we take to protect the information you share with us.
For visitors, we've structured our Site so that, in general, you can visit us on the Web without identifying yourself or revealing any personal information. Moreover, if and when you choose to provide us with personally identifiable information (any information by which you can be identified), you can be assured that it will only be used to support your relationship with ISLANDS.
Your Acceptance of this Policy. By using our Site, you signify your acceptance without modification of our Privacy Policy. If you do not agree to this policy, please do not use our Site.
What information do we collect?
When you sign up for ISLANDS' services, you provide us with both contact and/or payment information. Contact information typically includes your name, address, email address and phone number. Payment information typically includes your credit card number. We manage information with regard to your account status, choice of services, and customer logs. In addition, we may store customers' electronic mail and other communications as a necessary incident to the transmission and delivery of those communications. We may also ask you for personal information at other times, for example when you enter a sweepstakes, contest or other promotion.
How do we use this information?
We use the contact information you provide us to provide or enhance our service to you. We may share your information with third party intermediaries for the purpose of providing you the services and information you request. For example, we may provide your personal information to vendors processing our outbound email communication or to shipping companies (e.g., FedEx, U.S. mail, etc.) to deliver materials you request. We use payment information for payment processing purposes only. We create and maintain other information such as customer account status, choice of services, and customer logs in the normal course of providing service. If we are required by court order, a lawfully issued subpoena, or are otherwise required by law, we will disclose your information to the extent required.
Security.
We take security very seriously. We use commercially reasonable efforts to provide for the secure transmission of information from your PC to our servers using encryption software. We accept user comments, on-line employment applications, resumes and gift card orders only from Web browsers that permit communication through Secure Socket Layer (SSL) technology. This means you will be unable to inadvertently submit an online order through an unsecured connection. Please note that information sent to us by any means other than one of the built-in forms on our Site will not necessarily be sent through an encrypted or secured location. Furthermore, it is commonly known that information transferred over the Internet is never 100% secure. Although we endeavor to protect the privacy of information you have shared with us, you acknowledge and agree that there are security and confidentiality risks associated with the Internet which are beyond our control and that the safekeeping of information exchanged between us over the Internet cannot be absolutely guaranteed.
Notice To/ Regarding Children Under the Age of 13.
www.islandsrestaurants.com does not knowingly collect or solicit personally identifiable information from or about children under 13 except as permitted by law. If we discover we have received any information from a child under 13 in violation of this policy, we will delete that information immediately. If you believe islandsrestaurants.com has any information from or about anyone under 13, please contact us at the address listed below.
Use of Cookies.
To enhance your experience with ISLANDS, our server may use "cookies" to store user's preferences. Cookies are messages sent between ISLANDS and your browser which are saved as text files on your computer. Cookies, by themselves, do not tell us your e-mail address or other personally identifiable information unless you choose to provide this information to us by, for example, requesting email alerts or additional information. However, once you choose to furnish our Site with personally identifiable information, this information may be linked to the data stored in cookies.
Users may customize their browsers to not accept cookies. If you choose to not have your browser accept cookies from our Site, you will still be able to view the text on our Web pages. However, without "cookies" enabled, users will not be able to experience personalized visits to the our Site or subscribe to any service offerings on our Site.
Links to other Web Sites.
This Privacy Policy applies to our Site only. For your convenience, however, our Site may contain links to other websites over which we have no control. If you use these links, you will connect to another website that ISLANDS does not control. These other sites may place their own cookies or other files on your computer, collect data about you or solicit personal information about you. ISLANDS does not assume responsibility for any of these sites, their content, or the information they collect. ISLANDS does not endorse or make any representations about them or any information, software or other products or materials found there, or any results that may be obtained from using them. If you decide to access any of these third-party sites, you do so at your own risk. You should carefully review the privacy policies of these websites before providing any personal information to them.
California Consumer Privacy Act of 2018
This section applies only to California residents. Pursuant to the California Consumer Privacy Act of 2018 ("CCPA"), below is a summary of the "Personal Information" categories, as identified and defined by the CCPA (see California Civil Code section 1798.140 (o)), that we collect, the reason we collect your Personal Information, where we obtain the Personal Information, and the third parties with whom we may share your Personal Information.
Identifiers such as a name, address, unique personal identifier, email, phone number, your device's IP address, software, and identification numbers associated with your devices.
Protected classifications, such as gender.
Commercial information such as records of products or services purchased, obtained, or considered by you.
Biometric information.
Internet or other electronic information regarding your browsing history, search history, the webpage visited before you came to our Site, length of visit and number of page views, click-stream data, locale preferences, your mobile carrier, date and time stamps associated with transactions, and system configuration information.
Your geolocation, to the extent you have configured your device to permit us to collect such information.
Audio recordings of your voice to the extent you call us, as permitted under applicable law.
Professional or employment-related information.
Inferences about your preferences, characteristics, behavior, and attitudes.
Integration with Third-Party Services or Platforms
The Site or services may be linked to, rely on and be integrated with websites, applications, interfaces, services and platforms operated by other companies, including third-party services. The Site or Services may also feature advertisements from these companies. We are not responsible for the privacy practices of such websites, applications, interfaces, services and platforms operated by third-parties that are linked to, rely on and/or integrated with the Site or services or for the privacy practices of third-party advertising companies. Once you leave this Site or our services via a link, access a third-party service or click on an advertisement, you should check applicable privacy policies to determine, among other things, how related companies process personal information they may collect about you. This Privacy Policy applies solely to information collected by Islands Restaurants.
Policy Governs Use; Changes to Privacy Policy.
The terms of this policy will govern the use and any information collected while it is in place. ISLANDS reserves the right to change this policy at any time by posting revisions on our Site. Changes to this privacy policy will be effective at the time they are posted to our Site. This privacy policy is not intended to, and does not, create any contractual or other legal rights in or on behalf of any party.
Questions. If you have any questions or comments about our personal information practices or about this privacy statement, please feel free to send us an e-mail at <privacy@islandsrestaurants.com>.
(Rev. 03-07-2020)